A Bike Trip from Grenoble to Zürich
Published:
This is a short story with some pictures of my trip from Grenoble to Zürich, testing my new bike for a few days.
Day One
My trip actually started from Paris as I was working there at the LNHB, the national radionuclide metrology laboratory. I had one week free in August and I decided that it is time to do something interesting/stupid, so I bought some train tickets and AirBnB reservations and there I was: waiting my train to Grenoble at 8 o'clock in the morning at Gare de Bercy.
I was very early, as always, because I have a little fear of missing trains or planes. This is not a problem, but, as it turned out, it is good to be early for French trains. There are limited spaces for bikes and the logic is first come - first serve… until there are no more places. Well, I guess I waited a bit too much before entering the train and there were no mo spaces left. The chef de train was good enough to help me squeeze my bike in there somewhere, but beware! It's better to be early.
After a few minutes the train was rolling and everything was great. Unfortunately for me, my seat was quite far from my bike and I was a little worried that some harm may come to it. After a while, though, the train stopped… indefinitely… and I had all the time I wanted to stay near the bike. There was some problem on some station ahead and we had to wait for three whole hours before the train started again. That messed my plans up a bit, because I had to ride more than 30 kilometers with around 900 meters climb to get to my description for the night.
The train arrived finally at Grenoble at 5:30 PM, after a 3 h delay. Unfortunately I could not take a look around Grenoble and I had to be on my way immediately to make up for the lost time.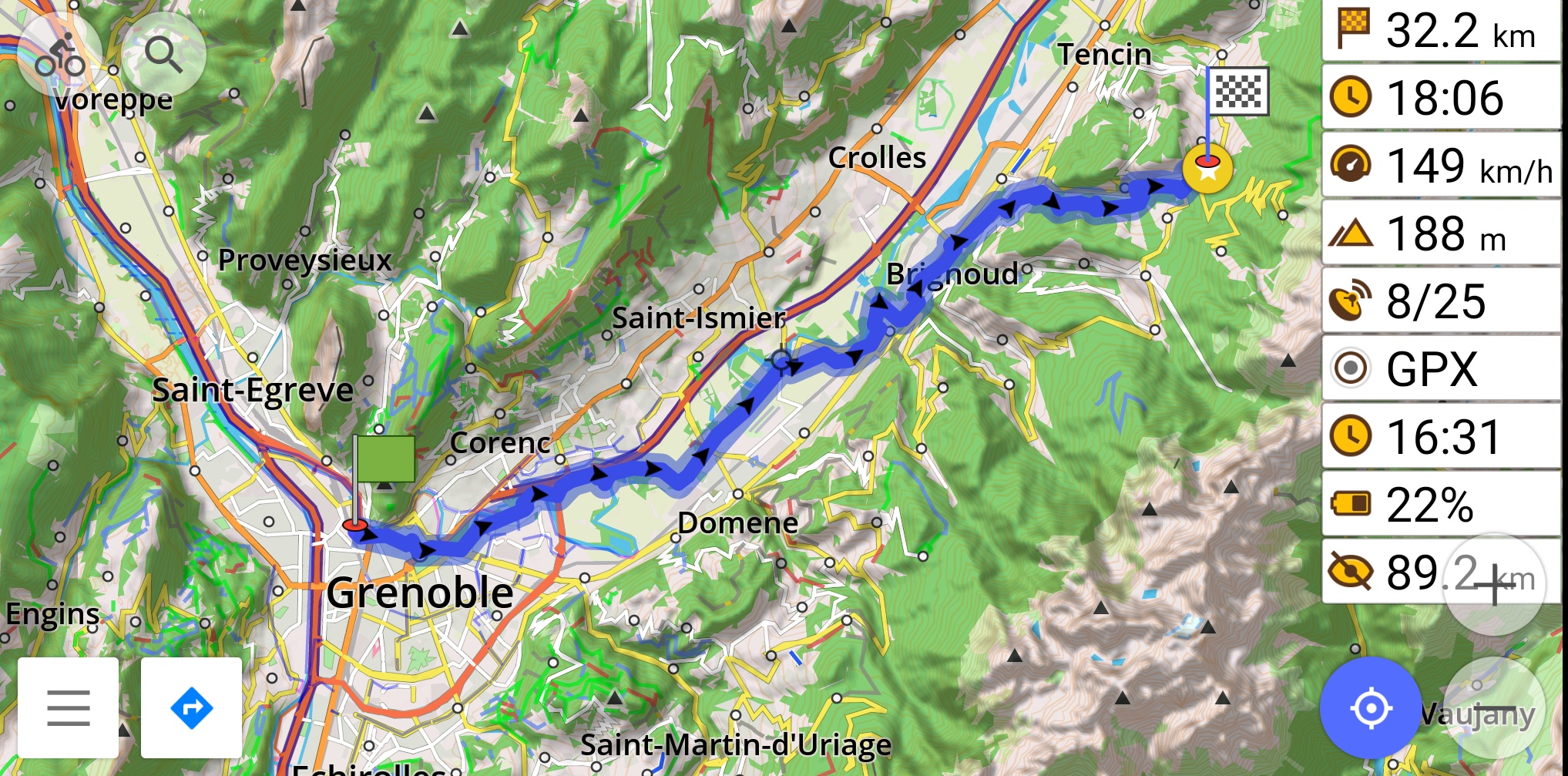 In the end I managed not to get lost more than usual on the way to the AirBnB. The first 20 km of the way were along the river and were really amazing. Nice warm weather, chill river breeze, smooth gravel road and then I got to the incline. A steep climb of 900 meters for the next 10 km awaited me. The sun was already going down and my AirBnB host got a bit worried for me. He actually suggested to pick me up with his car, but I kindly refused. I was not going to give up on my first day. The sun was setting over the steep cliffs on the adjacent slopes to the west and the sky was painted in dark orange. A beautiful setting to distract me from the incoming fatigue.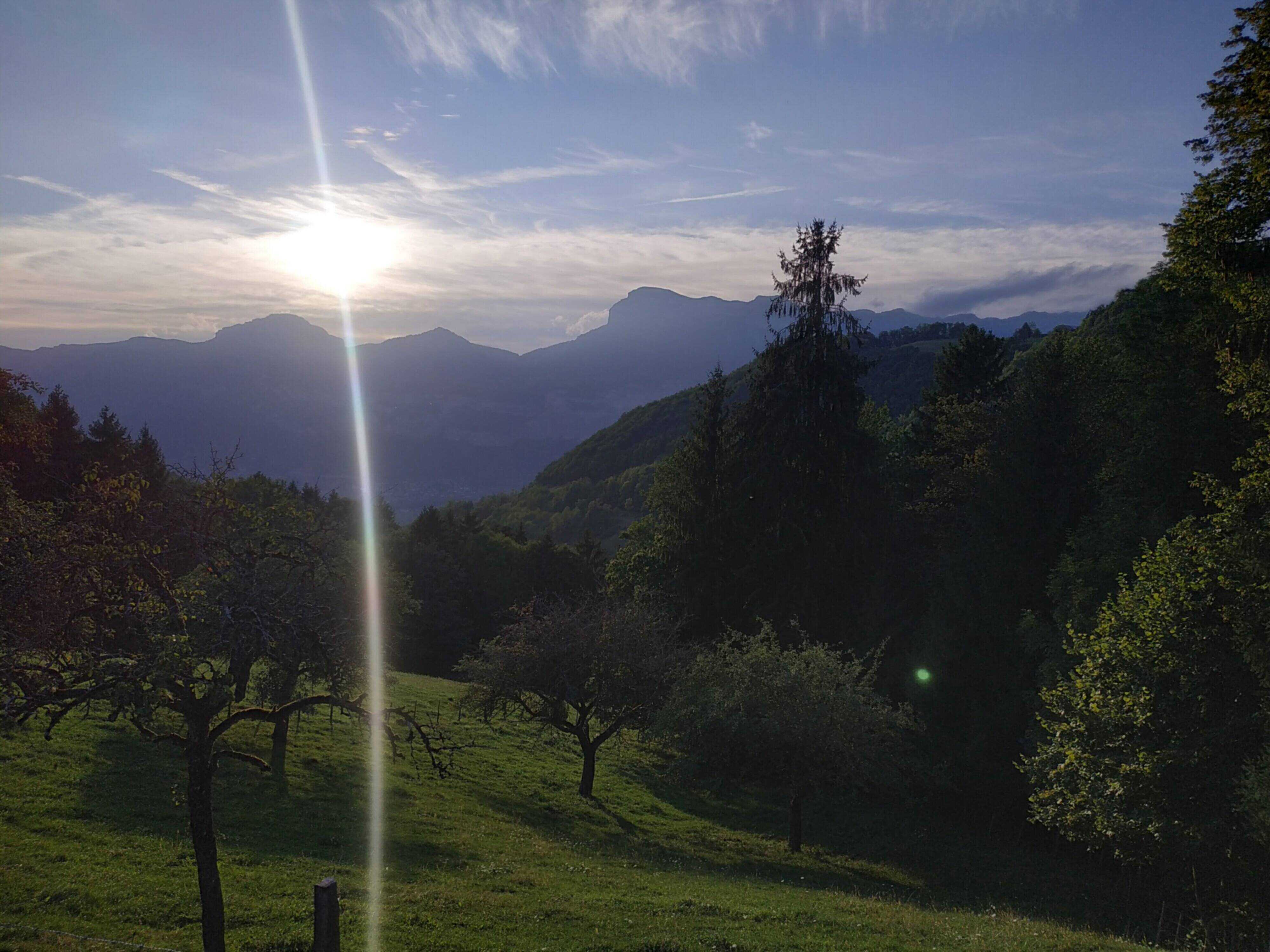 After a long struggle with the hill I managed to get in time for dinner at my AirBnB at 8:30 PM. In the end I managed to make the 32 km trip for 2 h and 30 minutes. Not so bad for a first day.
I arrived at my destination and the AirBnB host, German from Argentina, invited me with him and his girlfriend for a dinner. We talked a bit and it turned out that he is working as a support at RedHat. A Free Software guy living in the mountain! How cool is that! He had made many small home automation devices which were really interesting, for example: a meteo station and an automatic door for his cat Getiti. The cat seemed interested in my bike and wanted to go with me, but after he realized that all my food consists of two sandwiches he bailed out. Typical cat stuff.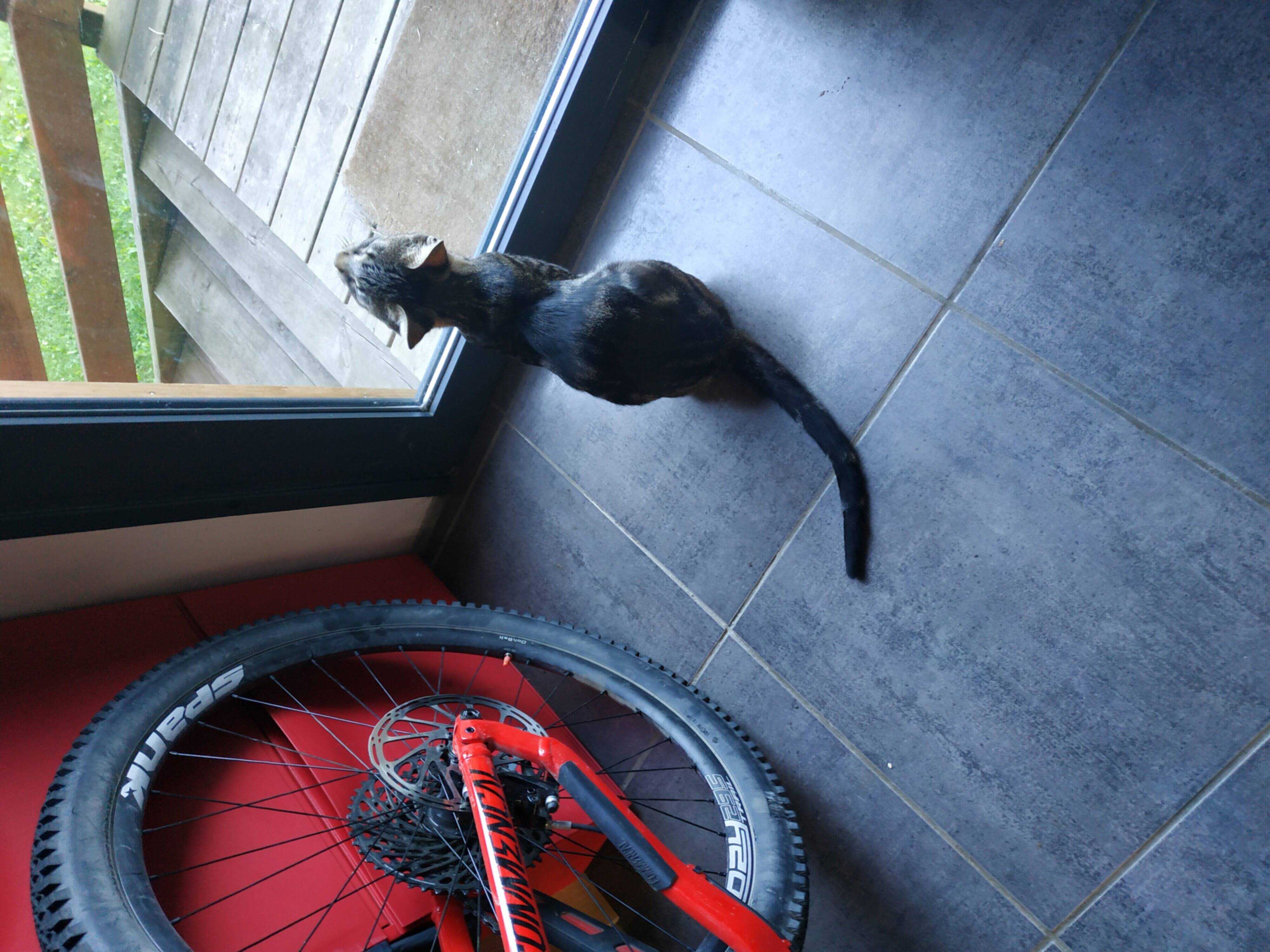 Day Two
I woke up at around seven and a half and had a quick breakfast after which I said goodbye to the nice AirBnB host and his cat and I started my trip to the next destination. It was going to be a long ride today. Seventy kilometers starting with a 10 km steep descent over a road followed by thirty kilometers of gravel and a final 30 km ascent along mountain roads.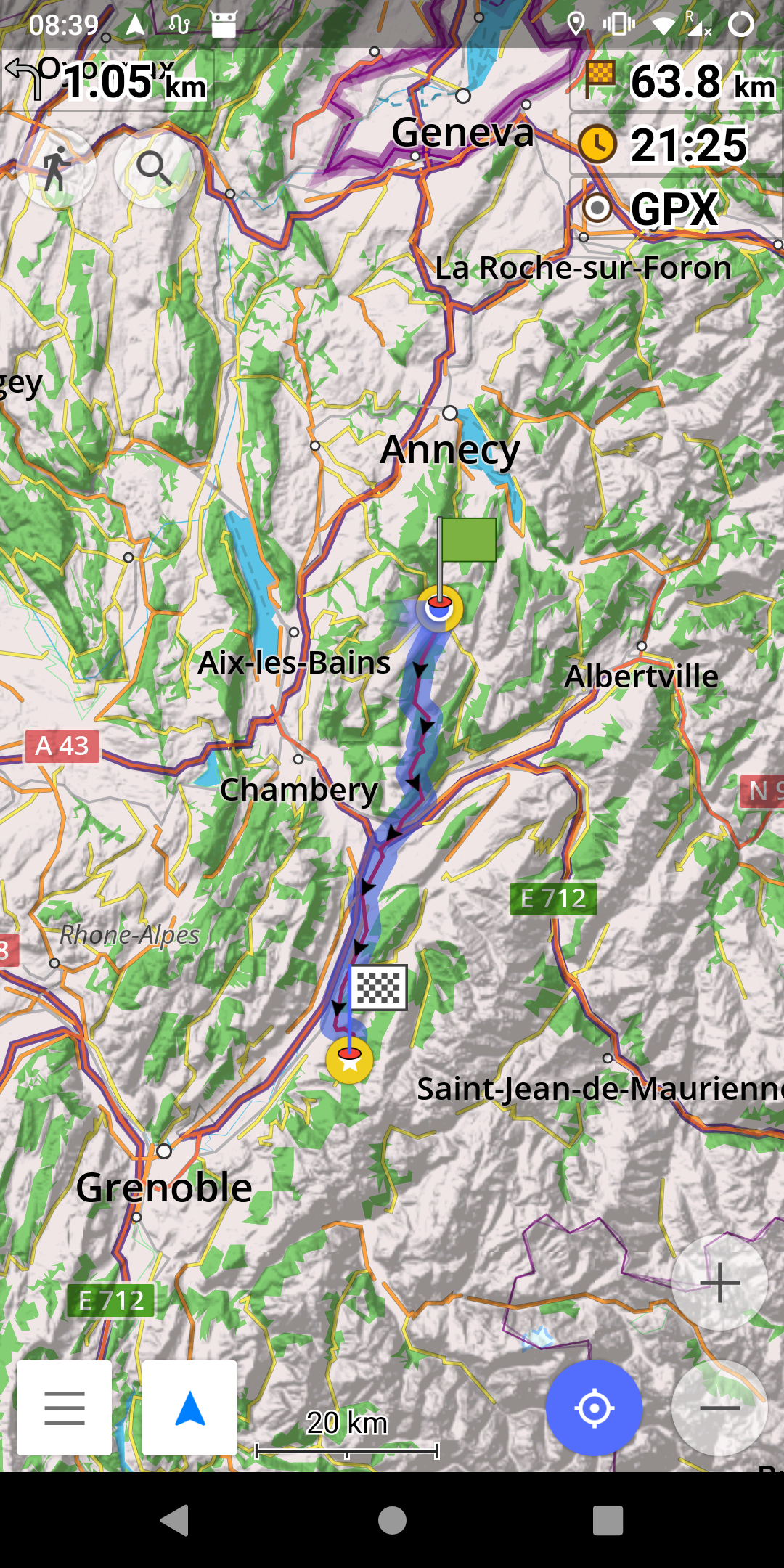 In the beginning I had a nice long descent to the valley. The winding road took me around 30 minutes and I arrived at the start of my long journey to the next AirBnB. The path though the valley was truly magnificent, as most of it was a gravel road along the rail track with amazing views in the distance and all around. After about 15-20 km the my path and the railroad split up and I found myself going through someones beautiful vineyards and you could see Mont Blanc guarding them from distance. Somewhere there I stopped for a well deserved rest and a meal which consisted of a two day old sandwich. I know, it doesn't sound so nice, but hey, you gotta make sacrifices if you want to experience something like this.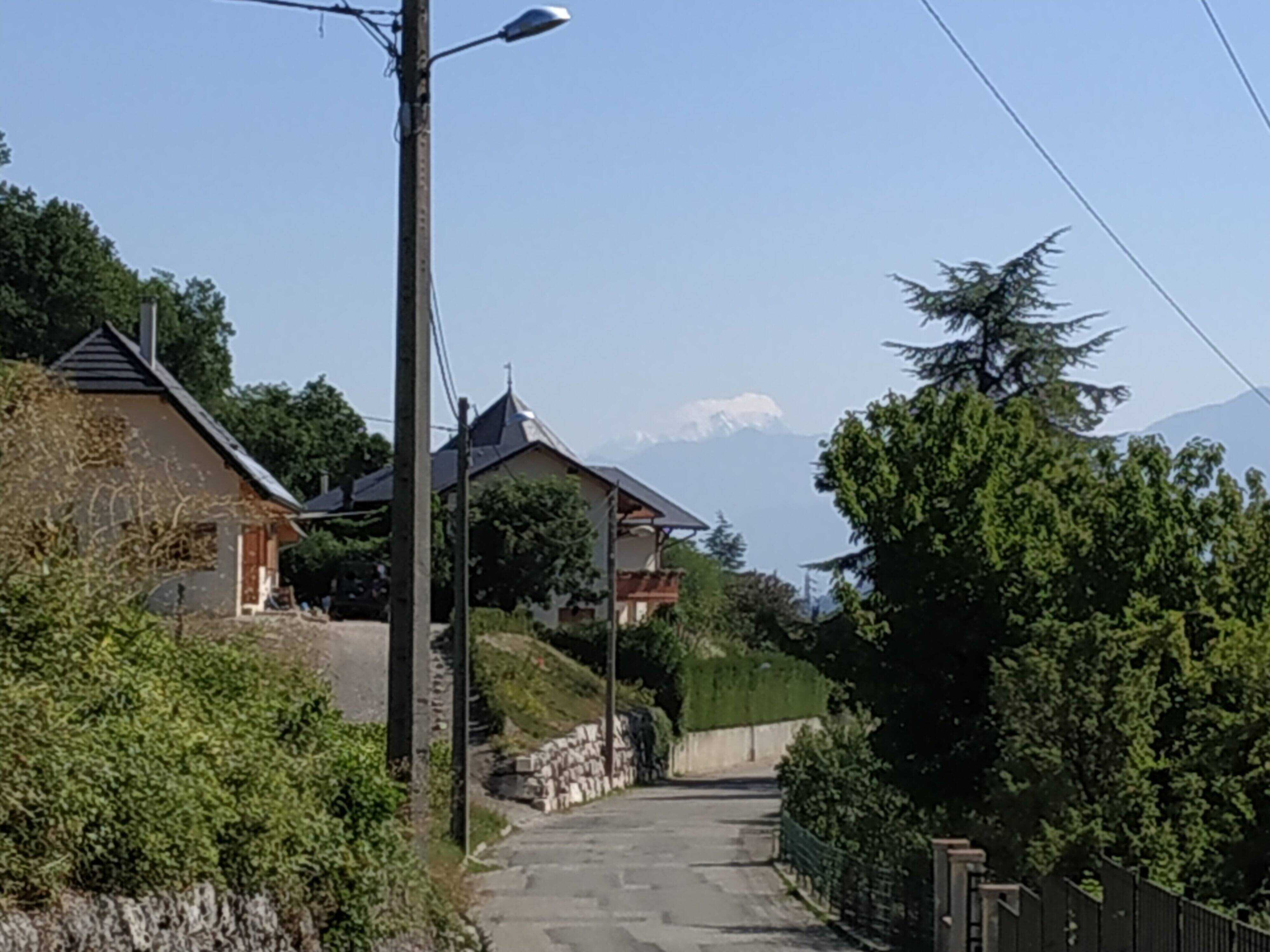 I couldn't get much rest as it was just around noon and the sun was scorching everything that was not shaded. I had to choose between waiting to find a shade and eating then and there. I chose the latter, because what awaited next was a 1000 meter ascent along a quite steep and blazing hot asphalt road. In fact, the road was so hot that I had to stop every 20-30 minutes to cool myself under some tree. This was one of the most difficult sections of my whole trip. 10/10 would do again.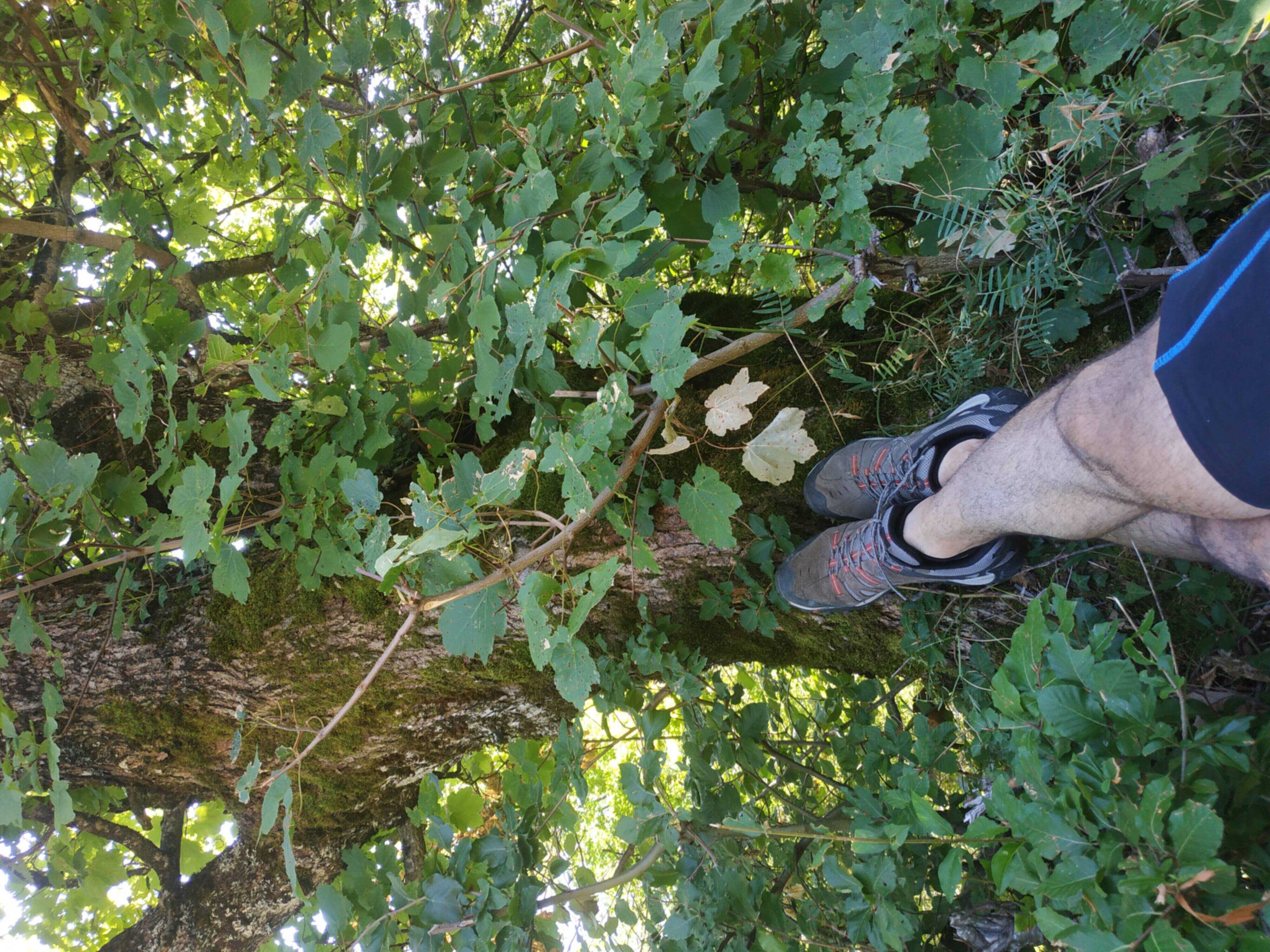 After some struggle I managed to get to the highest point for the day and from there it was an easy downward ride up to the next stop. I managed to stop along the way for a cold beer and some snacks. What a pleasant way to finish the day.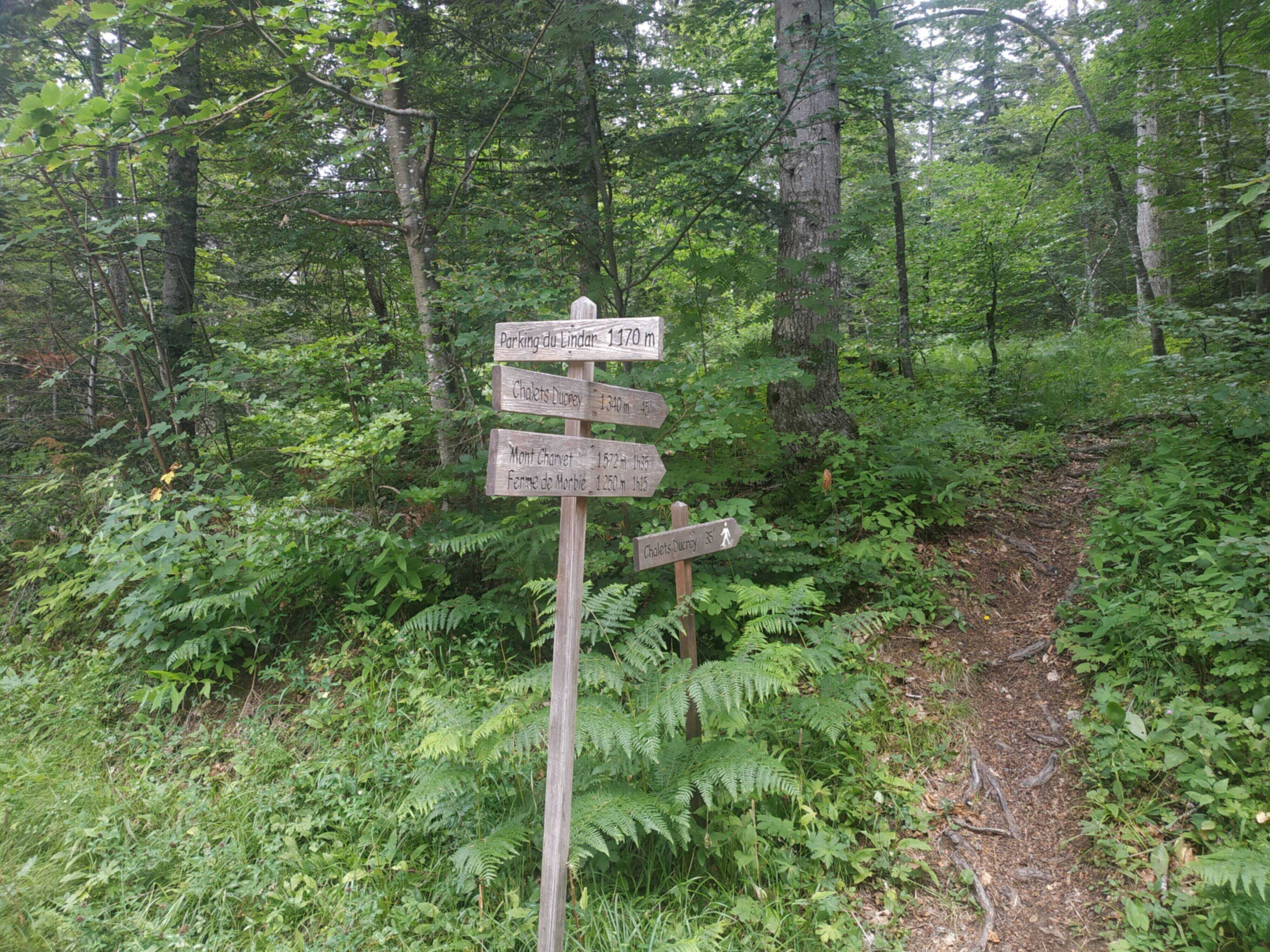 I reached the AirBnB and it turned out to be a very nice two story house just near the main road. Fortunately, not too many cars pass by it, so it was quiet. In fact, the place was so nice, that I visited again next year, but this is a story for another time. The hosts are very pleasant people and when they heard that I had such a long trip they hurried to make some dinner which was very kind of them. We had grilled sausages and potatoes and we spoke the whole evening in broken French and English. After dinner I went early to bed to prepare myself for…
Day Three
As the forecast accurately predicted, the morning was cold, dark and rainy, but that didn't bother me that much, because the chances were that the weather would become better later during the day. I decided to go by foot to the highest peak I could see near me: Mont Colombier. It looks grandiose and is not too far away.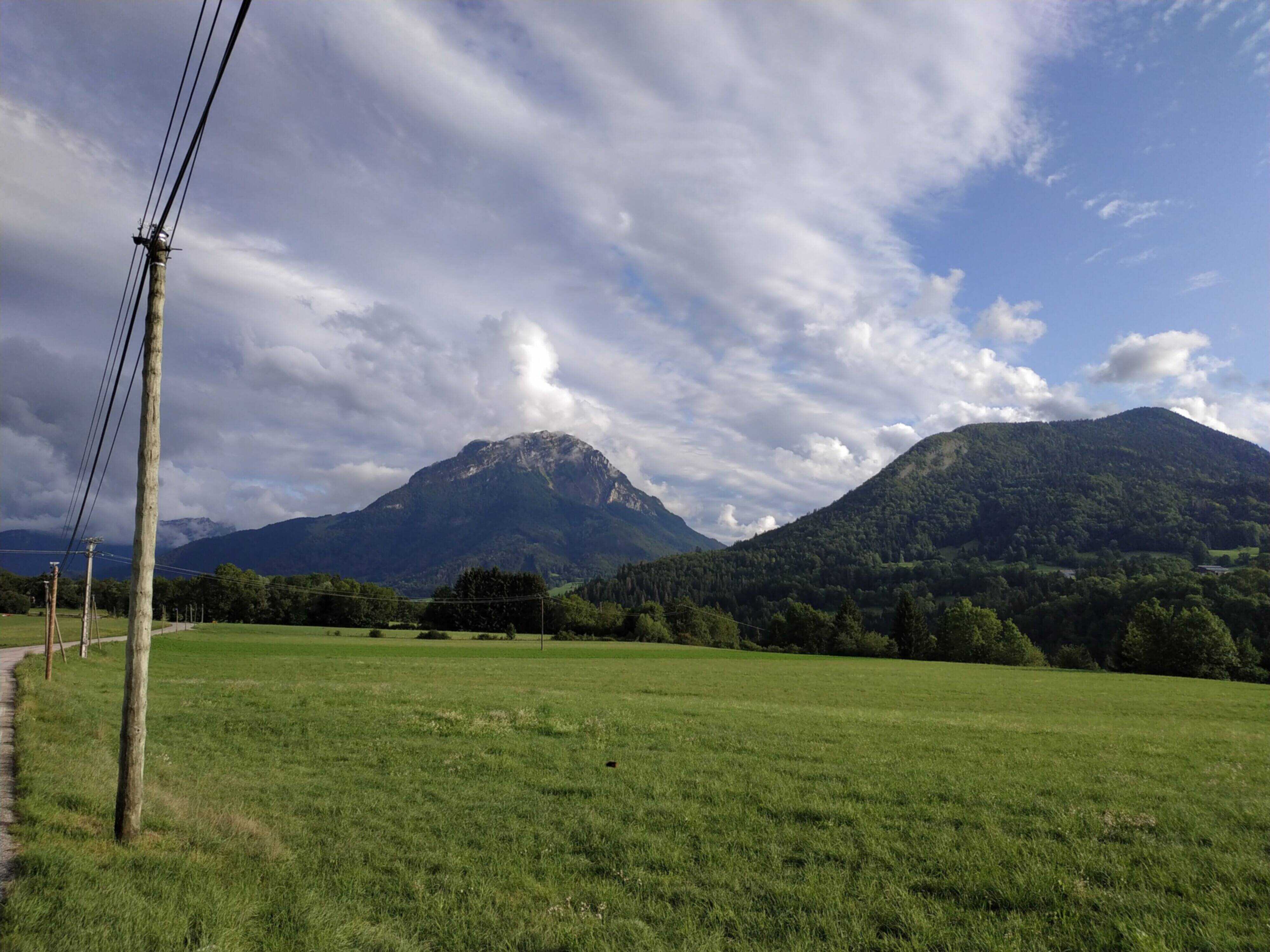 The start of the climb to the peak was around 10 kilometers from the place I was staying. To get to it I had to walk down the main road which was not exactly pleasant but nevertheless I managed to reach the place in around two hours. Just before the start of my ascent it started raining heavily, but fortunately there was a small bus stop that gave me shelter for around 40 minutes while I was waiting for the rain to stop. I went up hastily in hopes that the rain will not catch me unprepared.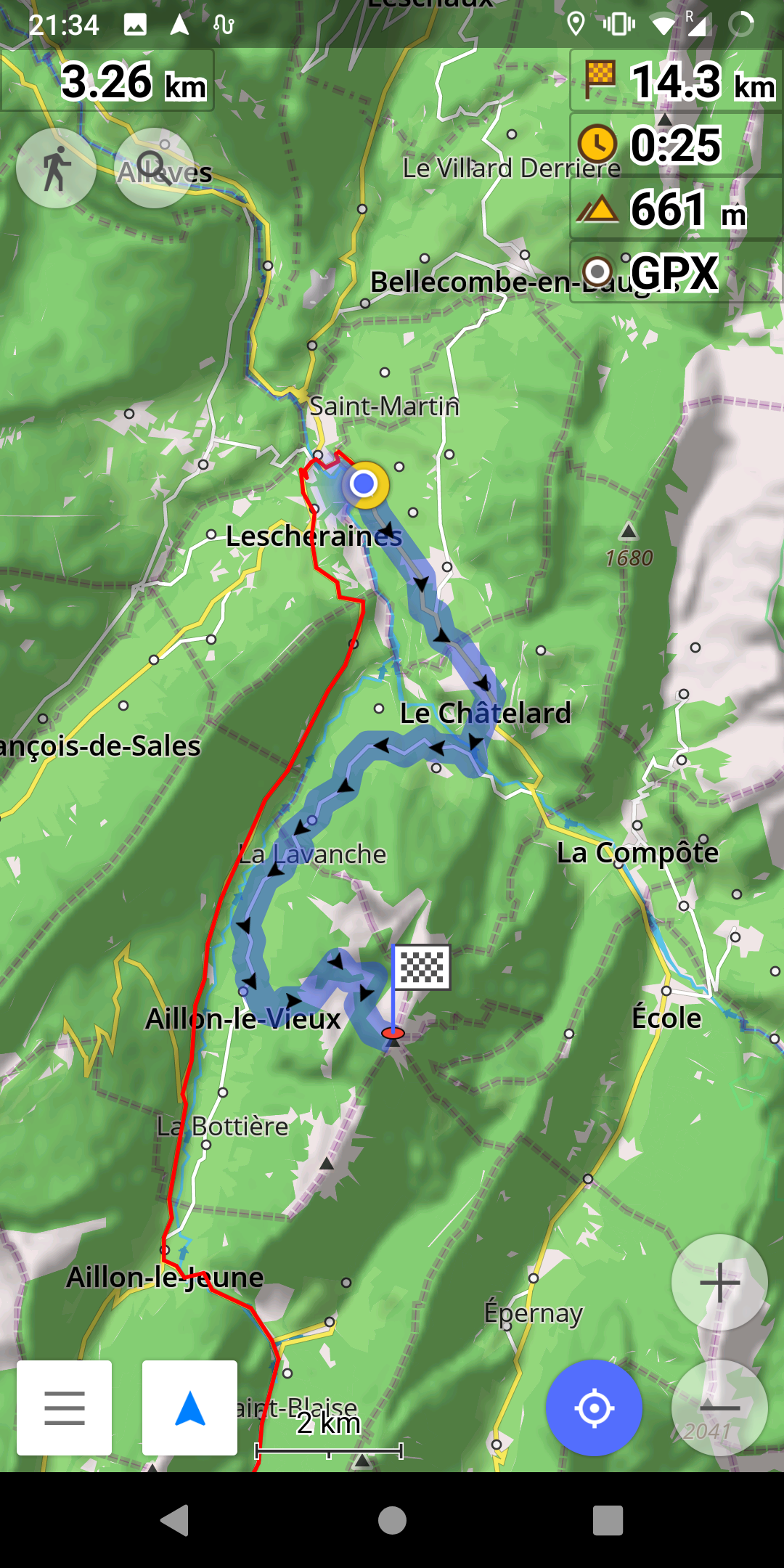 The start of the climb started at around 850 meters above sea level and the height of the peak is 2050 meters. The slope on the way up was quite challenging and reached 45 degrees at some points. The rain had soaked the soil and everything was extremely slippery, so for every two steps forward you went a step backwards. It took me around two hours to reach the peak and there I saw a big wooden cross covered in a thick fog.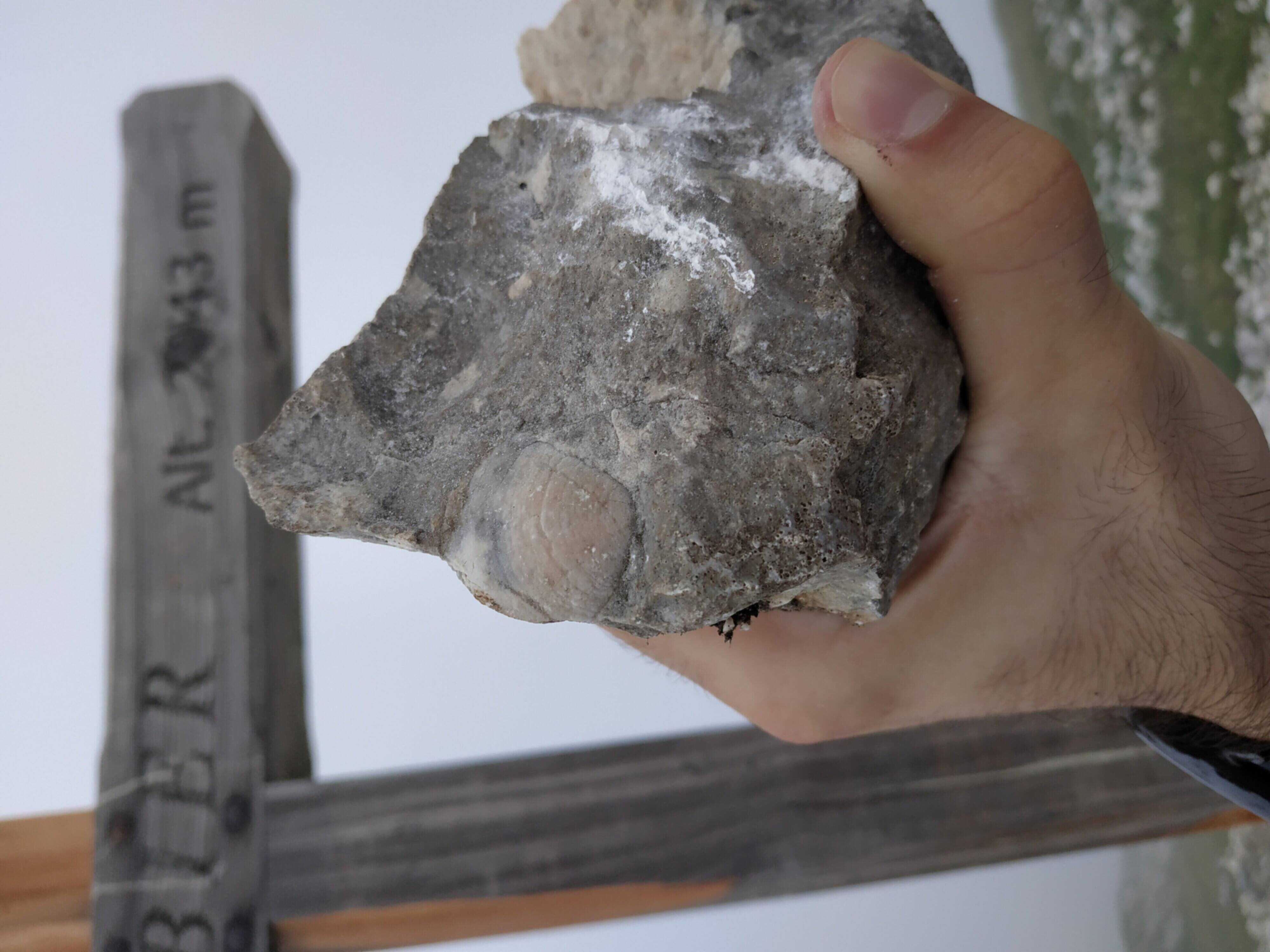 When I went to the top it was already 3 PM and I hurried to get back as the weather was far from perfect for long walks and I was all muddy and wet. I constantly slid down as if I was walking on freshly frozen ice. At one point I took a bad step and twisted my leg. The 10 km of limping back to the AirBnB were not pleasant at all. Despite all of the problems, the climb was very nice I would still like to do it in a better weather.
Day Four
With waking up I felt that the day is going to be hard. I had a lot of sore muscles and my right leg was hurting a little. I decided to at least try to do some sightseeing because the weather was better that day and I headed out to the Col de l'Arclusaz. The path was 18 km along something that was supposed to be a nice path but turned out to be quite steep. I was with the bike but most of the time I was pushing it to go up.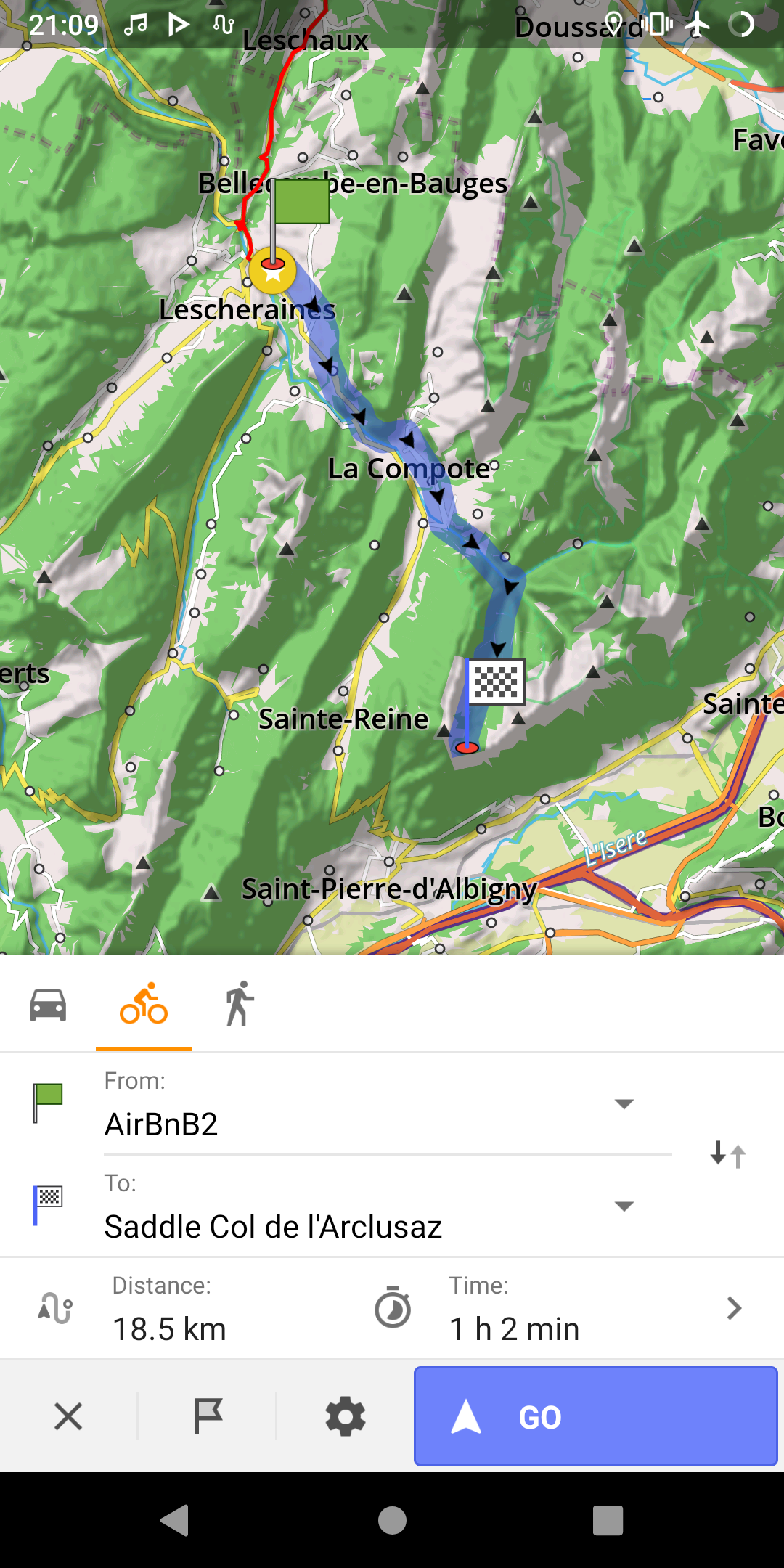 I managed to get almost to the top but he fog came back and I decided to withdraw. Besides, my leg was hurting and it started to get quite cold. The best was to go back and rest for the journey that was to come tomorrow. The descent was pleasant, albeit a bit short.
Day Five
On the last day I was to go to Geneva. The morning welcomed me with a thick fog. The sky was faintly visible through the fog which meant that it is no too high and I can probably go above it. The journey starts with around a 300 meters ascent. I packed my bags and off I went. Geneva here I come.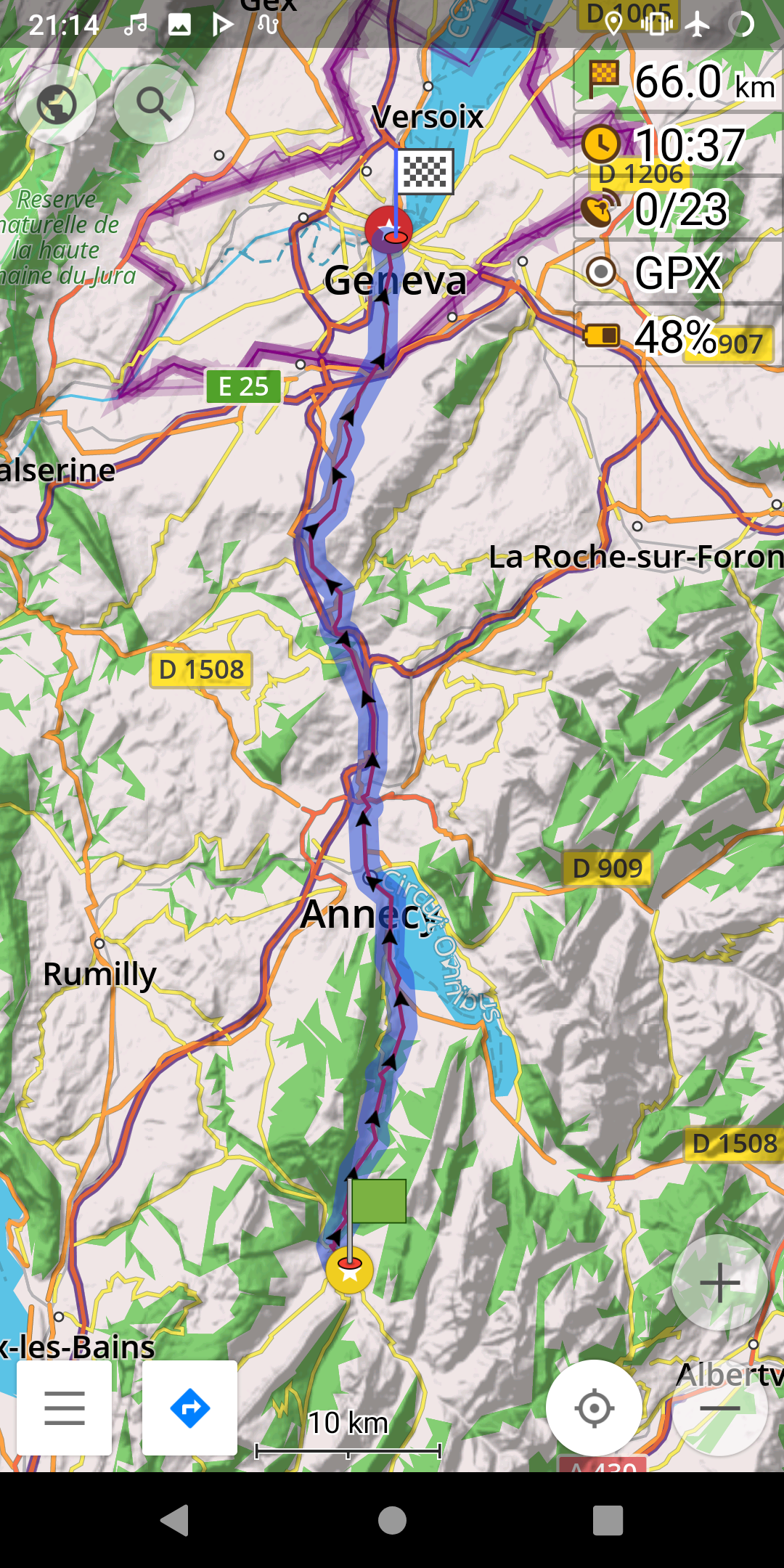 The first stop on the way was the beautiful city of Annecy located near a picturesque lake. I was a bit ahead of schedule so I decided to stay on the beach near the lake and rest for a while. I ate some canned tuna and bread and resumed my trek. I was not sure how the journey was about to continue as Osmand manages to surprise me every time. And this was no exception.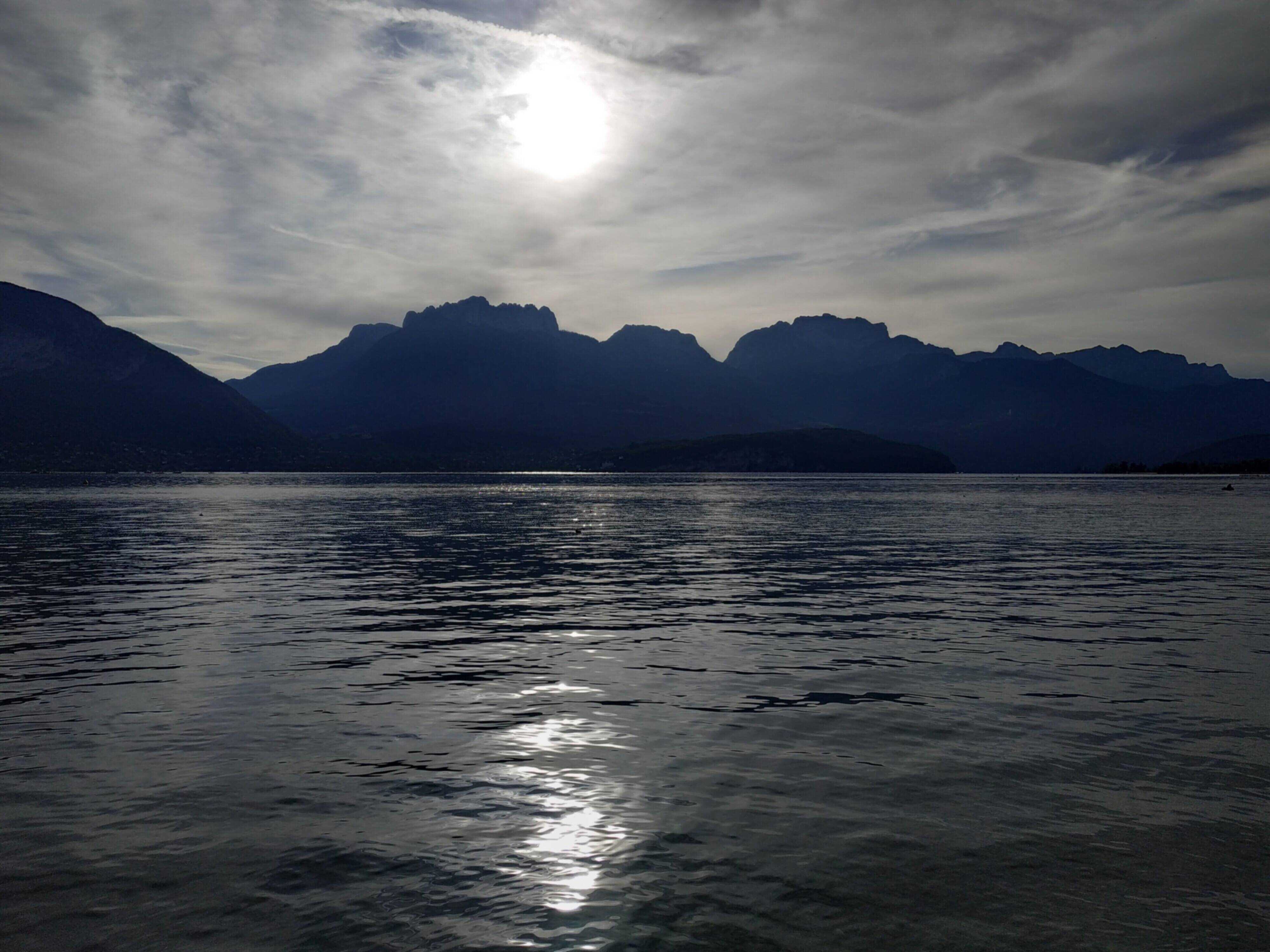 Somewhere in the middle of the road I found out that I was riding on one side of a very large canyon which I would guess was at least 150 meters deep and 200 meters wide. Osmand was here to save the day and I passed this very interestingly looking bridge which seems like a local tourist site. I am glad I managed to see it completely by accident.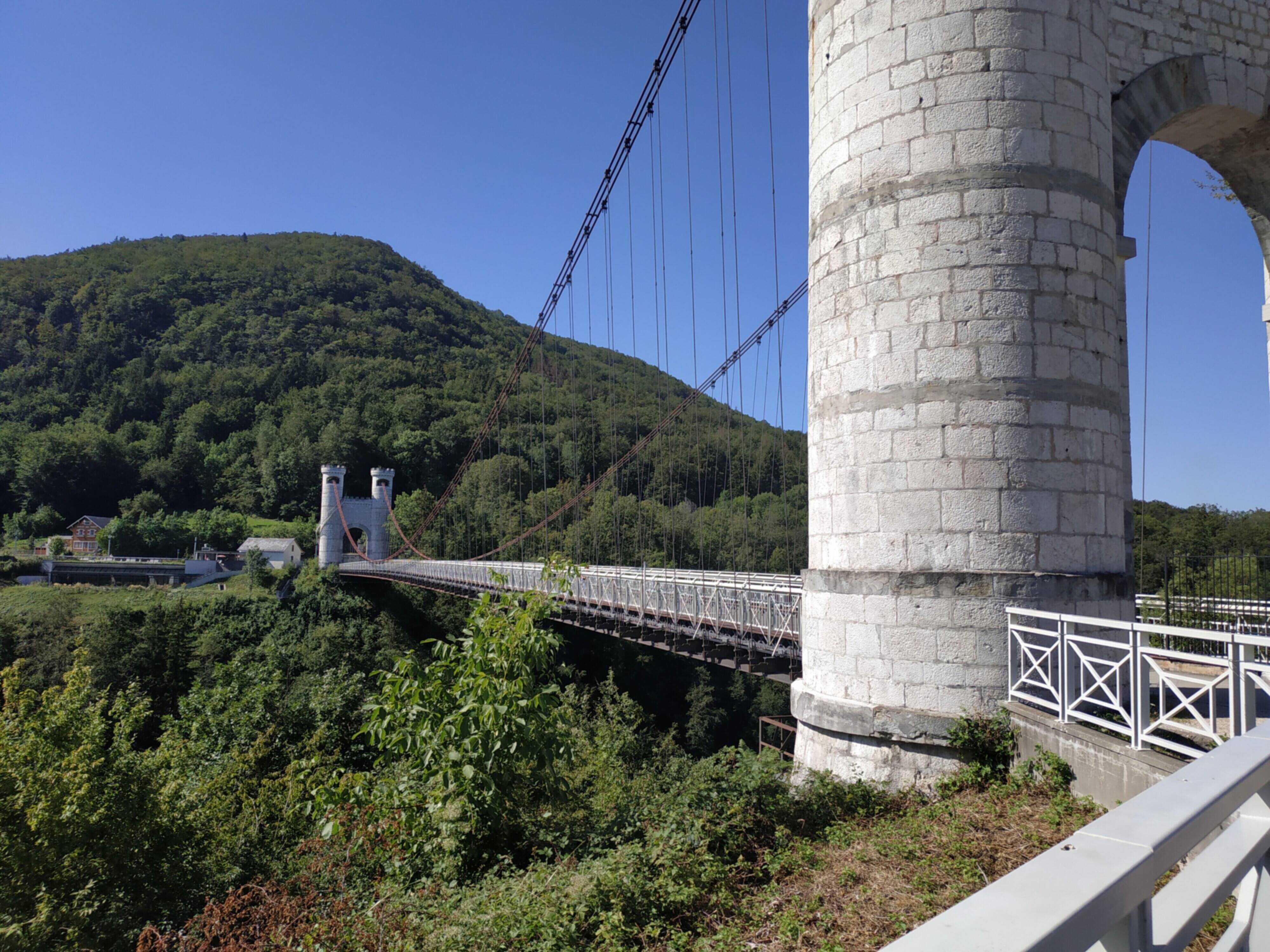 Right after the bridge I had to clear around 500 meters of ascent. It was already noon and it became increasingly warmer which made the cycling a bit challenging. The pain in my right foot was not helping also and I was forced to push the bike for the most part on this section. I became a bit scared that I would not be able to finish my ride in time and the train does not wait for anyone.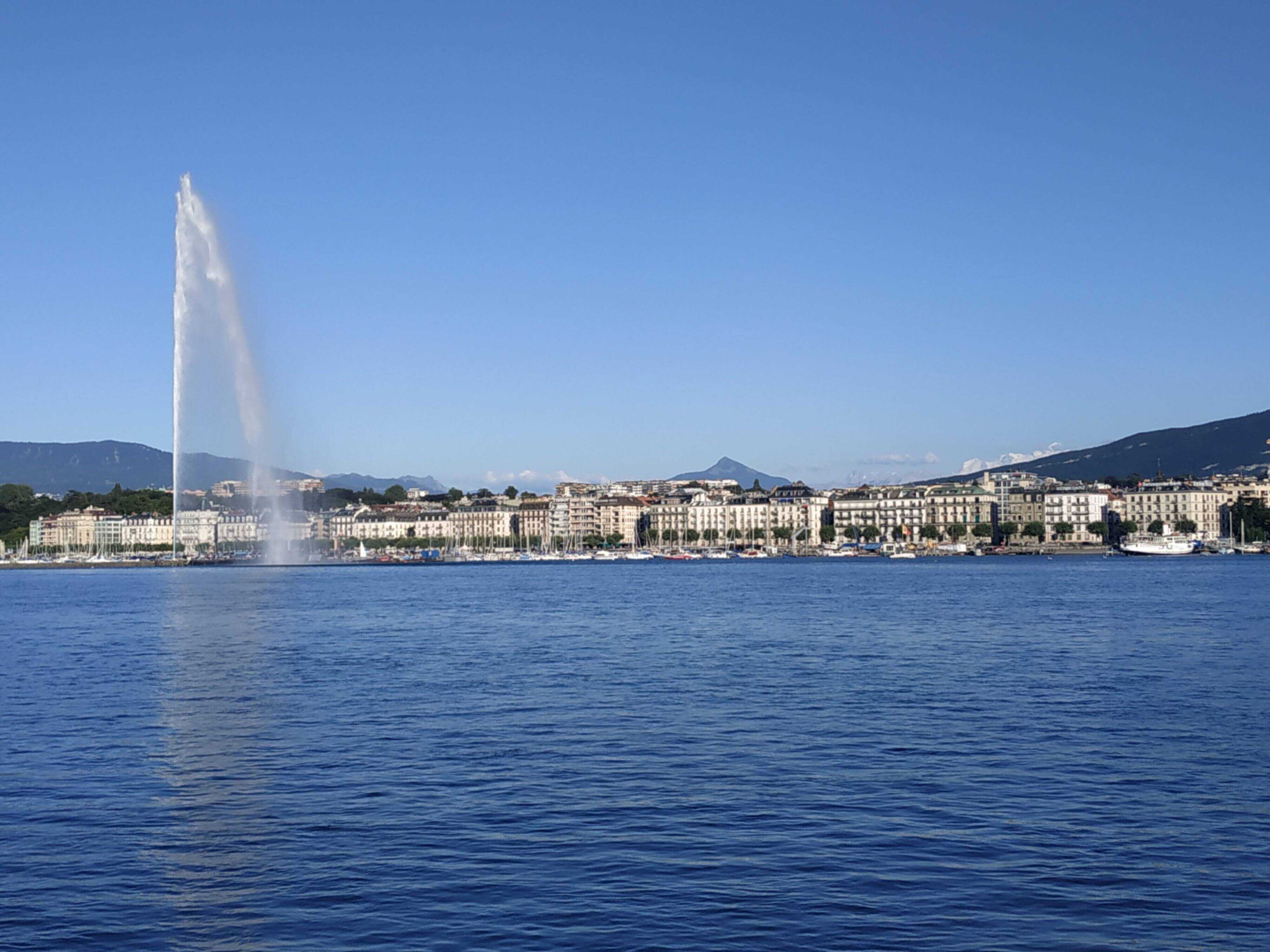 I had my second Osmand surprise for the day when I found out that most of my way to Geneva is on the newly built highway. Imagine the looks of all the construction workers when they saw a guy on a bike passing by the large trucks, cranes and bulldozers. I am wondering what would have happened if the highway was already built and not still under construction…
Despite that I was in Geneva at 1:30 PM, around 30 minutes earlier than anticipated. The Geneva lake and the famous Jet d'Eau greeted me when I arrived to the beautiful city.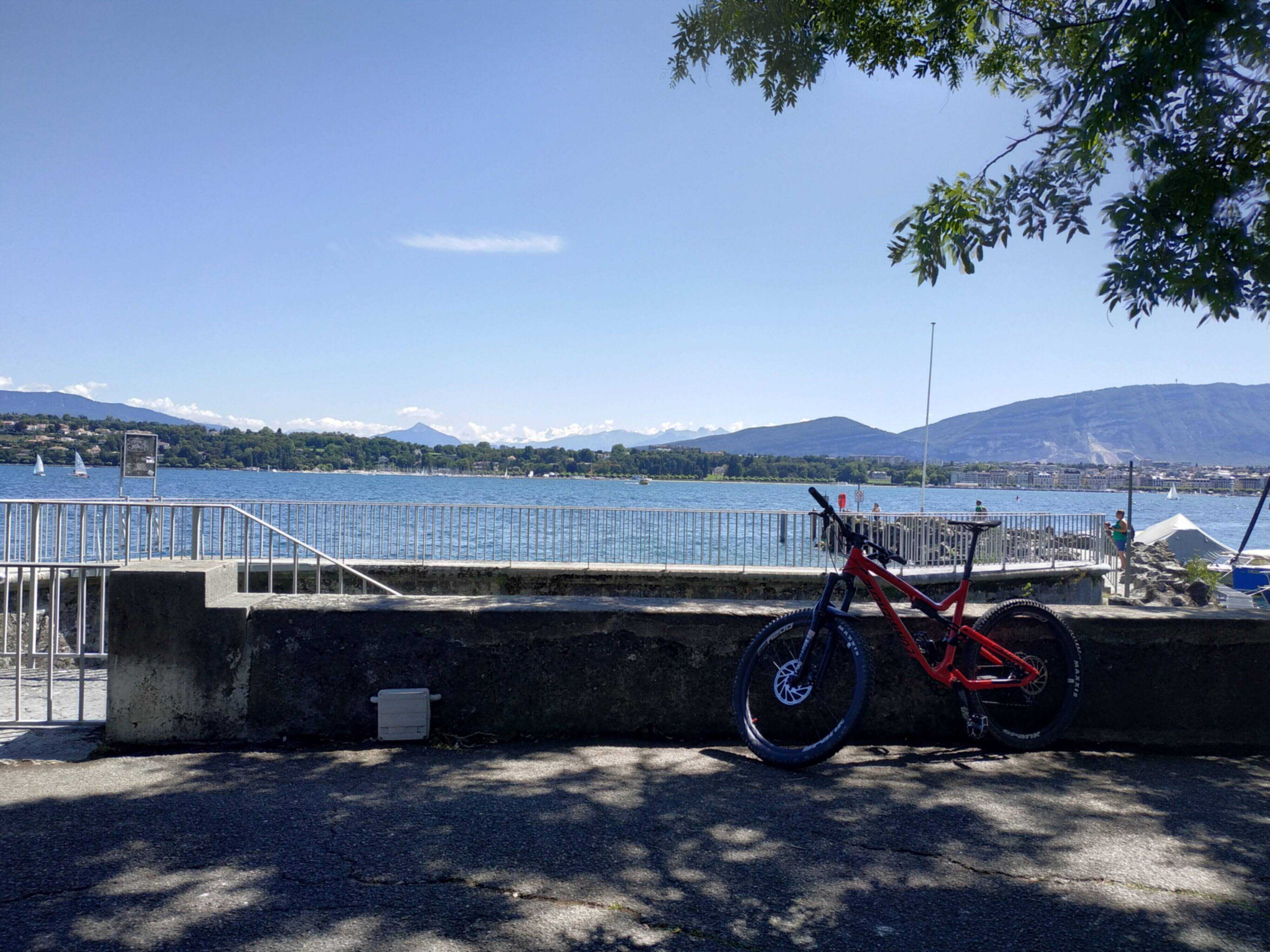 I took one last look at the Mont Blanc and I took my train Zürich.